My daughter is getting married this coming Sunday. They are staying with us up until Saturday. I will be writing more about that later, but in the midst of all the social tidal wave crashing down I have been cut adrift. The happy couple are at the groom's parents for dinner and the mother of the bride is out with some friends. So I decided since it was a beautiful evening I'd take a walk around the neighborhood. My usual route takes me along Bassett Creek in Northwood Park.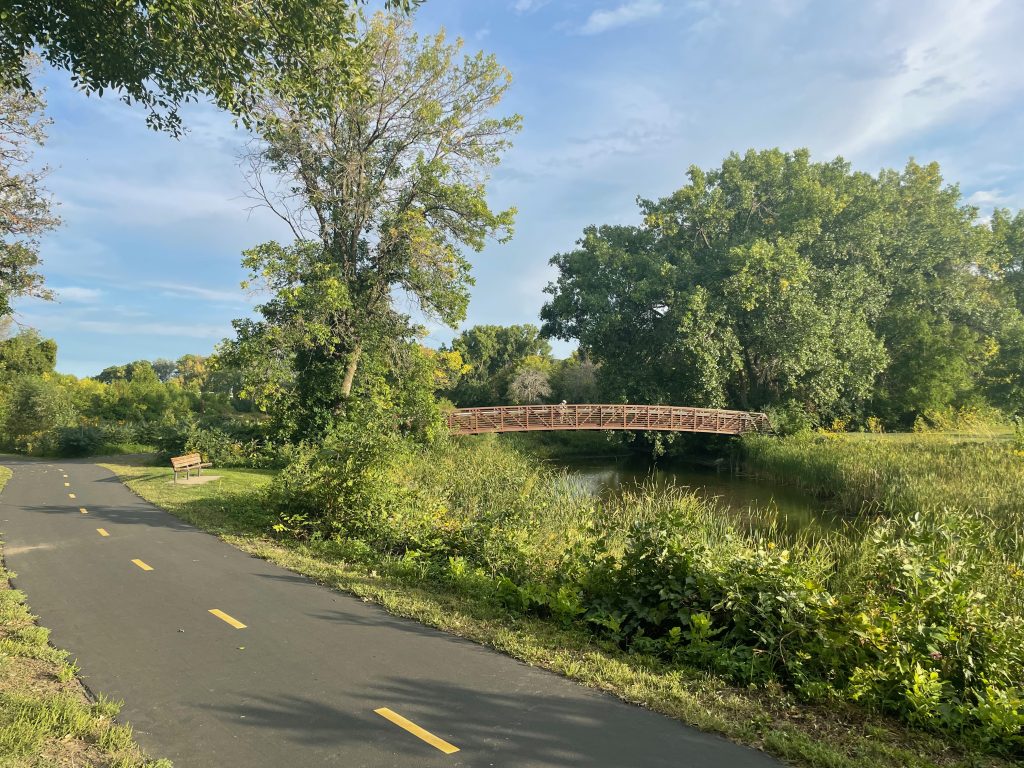 The trail crosses the creek in two places on beautifully patinaed iron red bridges. The park is the flood plane of the creek and is the lowest area around, it's very broad and open so you get a great view of the sky all around. As I was crossing the East bridge, I saw a little blue heron perching on a dead branch in the river, poised to make a meal of who ever came down stream. I was above it on the bridge so it didn't notice me. I waited lone enough to see him nail a fish without leaving the branch, just a lightning stroke of the beak.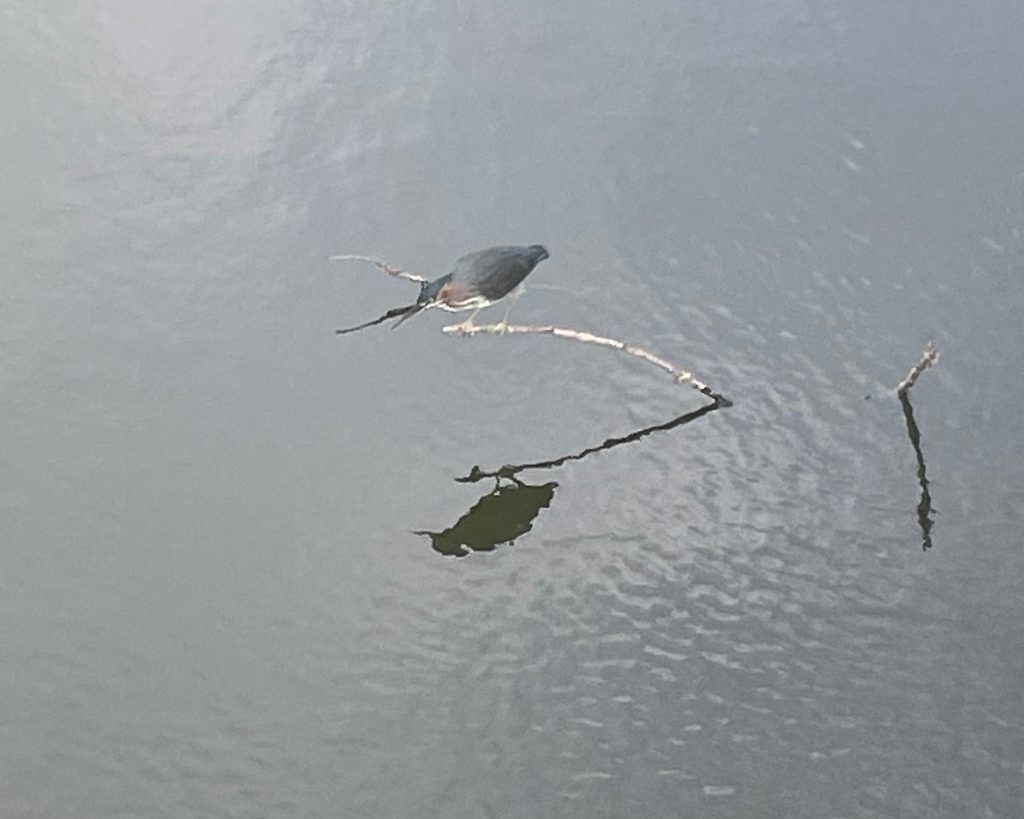 I headed home in the twilight. Felling blessed.