Tough day yesterday. But feeling much better this morning.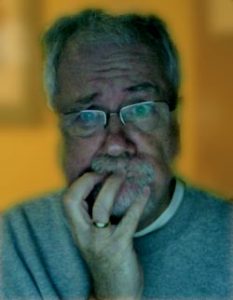 It dawns on me these recent posts on Crohn's might come off as whining. Poor me, I have a chronic condition and it's going to cost me a lot of money to treat it. If that's the impression I've given, I apologize.
I don't have anything to whine about really. My Crohn's is about as mild a case as you can get. I've never had surgery or even been hospitalized for it. Sure I've crapped in my pants a few times and have gone through some miserable periods, but all you  need to do is follow the Crohn's hashtag on Twitter and you will realize I'm lucky. You can die from this. Young people are hospitalized and having colostomies and finding themselves unable to work. Not eating for days because it causes too much pain. So really I don't have much to complain about. I should be thankful.
I have a couple of reasons to write about my Crohn's disease adventures. One is that I need something meaningful to write here, and although talking about one's shit is pretty personal, it gives me the opportunity to talk about things beyond what I had for dinner and what TV I'm watching. The other is that I hope I can help others with Crohn's by providing information and telling my story.
I won't be writing exclusively about Crohn's here. I'll probably still write about TV and what I had for dinner, review a book or movie, post some artwork and keep you posted about my battle with the bunnies who use my garden as a smogasbord.
2.5 mile walk, mowed lawn and worked in the garden for about 2 hours. Feeling better, less bloated.
Hands still a bit shaky from the prednisone. Not sleeping well.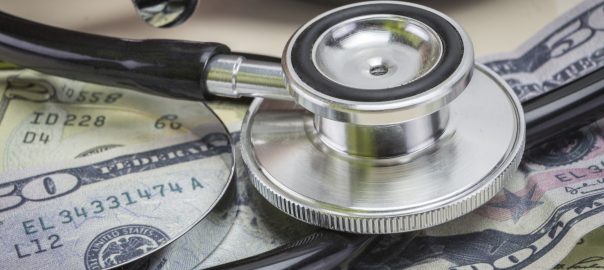 First, I've created an aggregated feed of Crohn's disease on social media. Check it out!
My last post I talked about the resurgence of my Crohn's disease. After three years of remission it's suddenly returned and I've been dealing with the symptoms a couple of months now. After the usual period in which I just hope that it will go away, I finally made an appointment with the doc. My usual GI guy wasn't available so I saw a nurse practitioner. In forty-five years I don't think I've ever had someone sit down and talk to me about my Crohn's as long and thoroughly as she did. I recommend going to nurse practitioners, because they will take the time to listen to you. My GI doc is a really nice guy, but he always seems like he's in a rush to get out of the room.
Last night I was calculating how much Humira would cost. I came up with $8000 a year. But that's not right. The direction of this post has changed since I started writing it. I emailed James Romeo, the agent that handles my supplemental Medicare insurance. He got back to me within the hour and walked me through the coverage and the dreaded "donut hole" in Medicare prescription coverage. I'll try to explain that in a future post. I already had a pretty good handle on that, but our conversation revealed that I'd made a mistake when I was calculating the cost in my head. Hell, it would only cost around $4000 a year. Whoopee! James says it's the most expensive medication he's run across. Do I get a prize?
I suppose you could make the argument that the folks at AbbVie spent a lot of money on R&D to develop Humira and they need to get that back and make a profit. I'm not too worried about them, Humira sales grossed $14 billion last year. That's with a 'b'.
We have saved for retirement and I thought we were going to be in great shape financially, but that number could mean we wouldn't be able to do all the things we've been looking forward to.
One of the things the NP said was  that continuing without more aggressive treatment might result in requiring surgery. When I think about it, from my standpoint surgery would be more cost effective than the drug. With the Medicare coverage that I have I could get to the deductible pretty fast. I could just roll the dice and hope that I didn't have to have surgery too often. After all it hasn't happened yet. Another argument was that I wouldn't want to go on prednisone four or five times a year. Well I've needed prednisone only a handful of times in 45 years, maybe twice in the same year one time. Another temptation to just roll the dice.
Currently there is a class of drugs coming on the market called biosimilars which work like Humira and the other biologicals, but presumably would be less costly. But the bigger question is whether they work and what are the side effects.
Update on my condition
I reported in with an update for the doc, mentioning that I had pain and bloating, so now she want me to come in for a CT scan next week. Bah.
Some time ago I wrote about what I would and would not write about here. I stated that I my intention was to avoid politics and not talk about my health, specifically Crohn's disease. I really don't think anyone wants to read about me obsessing about my bowel movements. There's that apocryphal story of Eskimos having a hundred words for snow. Well I could have the same diversity of vocabulary for my stools. No one wants to read about that.
But events have taken a turn lately and I've decided to change direction with them. My reason is that I've reached a crossroads where I need to make some decisions about how I treat this annoying companion I've had since I was 23. But first a little background.
As I said, I was first diagnosed when I was 23. I had just gotten back to Minneapolis from Northern Idaho, where I'd spent the summer working for the U.S. Forest Service. That fall I suddenly started having nasty diarrhea, that lasted longer than what could be explained by a bad taco. After about six months of tests and doctor bouncing, I finally got a diagnosis. I'll talk more about that later. Crohn's is an inflammatory disease of the intestinal tract. It's an autoimmune condition; in other words you immune system attacks your own body. They don't know what causes it and there's no cure. It can manifest itself in various ugly ways, the most common is a really nasty case of the shits, accompanied by painful cramps in the gut. It can also cause inflammation in other parts of your body, including joints and other internal organs, as well as skin rashes. It can even do a symptomatic flip-flop and cause constipation when your inflamed poop chute contracts to the point of obstruction.
I've been lucky, I have a pretty mild case. I've gone all these years without being needing surgery, being hospitalized or worse. It can kill you. It comes and goes, a few months of remission, a few months of hell. It seems to really like to flare up in the fall. Stress seems to be a factor. Although there are some foods I've learned to avoid, diet doesn't seem to be that much of a factor, but I intend to look into that aspect more thoroughly in the near future.
Three years ago I went into a remission that lasted until a couple of months ago, when it came back with a vengeance. I took my usual "ignore it and it might go away" approach until a couple of weeks ago when I decided I needed to come in from the cold and see my gut doctor. We did the usual drill of making sure it wasn't some kind of bug and I started a course of prednisone to knock down the inflammation. I'm just starting week three of treatment.
Here's the kicker. The doc wants me to start taking a more aggressive kind of medication. A new form of treatment referred to as a biologic, specifically in my case Humira. It works by dumbing down the immune system, which somehow just doesn't sound like such a great idea to me. It has some nasty side effects, not the least of which is poverty. That's right, poverty; because of something called the donut hole in my Medicare Part D coverage, I figure it's going to cost me $8000 a year to use the drug. I can put up with a lot of shit for that kind of money.
This is getting a little long so I'm going to continue later. In my next post, I'm going to explore the conundrum presented by the next stage of treatment and my changing views of western medicine, the cost of health care and how I think about my health.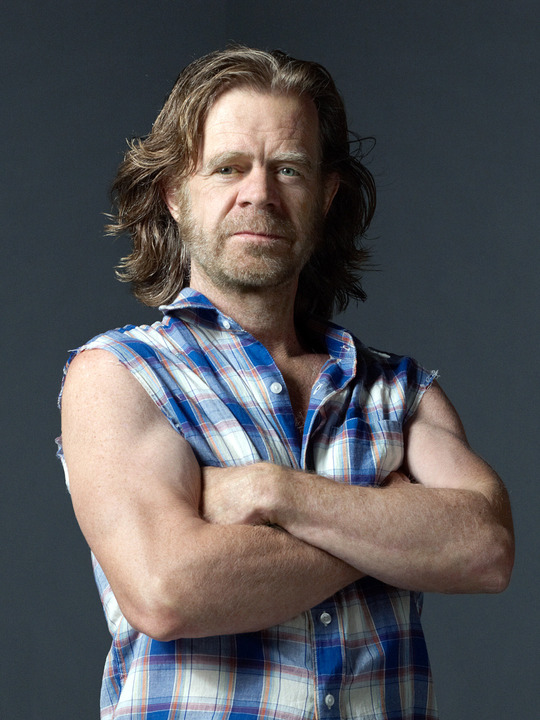 Alert: minor spoilers ahead. 
Our latest TV binge has been Shameless, the american version of the dark British comedy, starring William Macy as Frank Gallagher. The series is perfectly named because Frank, a serial substance abuser, is truly shameless. He shamelessly lies, cheats and connives to support his habits without lifting a finger to work. I guess if he'd been born in a better neighborhood, he would have made a great CEO.
Shameless behavior isn't limited to Frank, Steve/Jimmy steals cars and lies to his family and his lover. Sons Ian and Lip steal, swindle and deal to bring cash to their strapped family, the list goes on. But Frank is the most blatant and narcissistic. He's a perfect role model.
We love the show. The producers shamelessly break every taboo of TV. Sometimes it's so gross I have to look away. And then there are times when I can't stop watching. If you're disturbed by the human anatomy, don't watch. The acting is stellar. Macy; Emmy Rossum as the oldest daughter valiantly trying to hold the family together; Joan Cusack gives a comedic performance for the ages as Frank's sometime girlfriend; Emma Kenney as prepubescent daughter Debbie, leaves you wondering how such a young actor can be that good. There are no weak links in the cast.
Lately I started to think about adopting the motto, "What would Frank do?" I've been kind of drifting in life and I feel like having a guiding principle like that would be just what I need to straighten myself out.
For example, I was on a conference call the other day with some of my college classmates, planning our 45th reunion. We were brainstorming of ways to get more people to show up. Our school is kind of the NCAA champ of reunion attendance and people really get in the spirit, so the pressure is on if you're a committee member. Most of the committee consists of the kind of achievement oriented, serious folks that you would expect from a school like ours. And then there's me. Kind of a slacker by comparison, then and now.
One of the ideas we were tossing around was how to attract class athletes that might not come because of the class itself, but to the feelings they had for their team and the experience they had playing sports.
The idea, doubtlessly inspired by Frank, came into my head to get a list of all the athletes and send them notifications that they would be inducted into the Class of '71 Sports Hall of Fame. Never mind that you rode the bench your entire career, it was your inspirational contribution to practices. Who could resist?
But, you say, we'd have to put together an award ceremony and have trophies and gimcrack of some kind. Stop being so negative! Frank wouldn't even consider that a problem. After you get them to sign up and they arrive on campus expecting their moment of glory, just tell them, "Oh, yeah… We had to cancel that. Lack of interest. Sorry."
But, alas, I don't have the steadfast dedication to shamelessness that Frank displays. Too many times I've experienced the icy silence that follows the blurting of a brilliant, if out of box, idea. I held my tongue.
I can only dream of achieving Frank's level of shamelessness.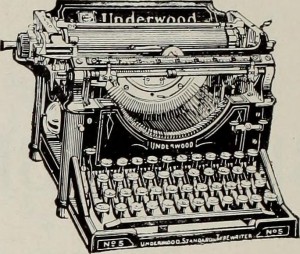 Why do I keep a journal? Good question. I've done it off and on for most of my life. I'm sure I started when I was still in elementary school. I wish I had some of those still!
That's one good reason, it gives you the chance to look back on your life and remember what you were thinking at a given point. A way to measure how you've changed and developed over time. Or perhaps how you've degenerated. How you were feeling at important milestones in your life. Unfortunately, I don't think I really chronicled the big events, like getting married, the birth of my children, my experiences in college. Maybe I should go back and try to remember those events. Good subjects for future posts.
And there's another reason, it gets you thinking. Putting something down in writing helps you confront your feelings about what's going on. "Confronting feelings" might be a little too much of a touchy feely phrase for me. Maybe explore the aspects of an event or concept.
It helps you build an argument for something you believe. Actually committing your thoughts to paper forces you to lay them out in some kind of logical manner. Or at least realize that what you're saying is the ranting of a bat-shit crazy crank. Or maybe not.
As I've said before, creative activity feeds on itself. As I'm writing, I'm flipping back to a list of blog ideas that I keep. I keep the list but most mornings I sit down to write without a clue of what to write about. And do I ever go look at that list. No.
I just searched Twitter for writing prompt feeds, there are a lot of them. Even one that throws out a one word suggestion every hour.
Another reason is I just like to challenge myself.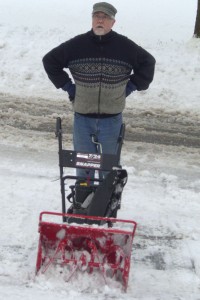 Last Tuesday I lamented the lack of snow here. Well we got almost 9 inches yesterday. I'm sitting here drinking coffee pondering the task of blowing out the driveway. It's really not much effort because I have a big ass snowblower. I bought it from a guy who was moving to California. He'd gotten it the year before and never really had the chance to use it. It didn't really snow much that year. So I got a virtually new snowblower for less than half price.
I used to think shoveling a big pile of snow from my driveway was good exercise. Screw that. If I need exercise, I'll go to the gym. I wonder what the stats are for people having heart attacks while shoveling. At least if I keel over on the treadmill at the Y, they have defibrillators and presumably people who are trained in first aid. I heard a story about a guy who was delivering papers who, when pulling into a snow covered driveway felt a strange bump, as if he'd run over something. It turned out he'd gone over the snow covered body of the homeowner, who dropped dead shoveling. Not a good way to go.
So I've whimped out on shoveling, capitulated to the aging process. Or have I just wised up?
Not that snow blowing is effortless. Sometimes when the snow is deep and heavy and the plow has passed, leaving a compacted berm of dirty snow and ice at the end of the driveway, the wheels of the machine just spin, unable to push through. You really have to lean into it. And there's also some discomfort. Sometimes you just can't avoid shooting the snow into to wind. If it's fine and powdery, it blows back a mist of ice crystals that finds it's way into the smallest chink in your winter armor, making it's way to your skin. It also freezes on your face, which makes for some great Old Man Winter looks.
Not to mention the possibility of injury. Think about pairing an accident prone person like me with a set of spinning blades attached to a self propelled platform. I know there's a deadman's switch, but if anyone can figure out how to take advantage of a formula for disaster, it's me.
Wish me luck.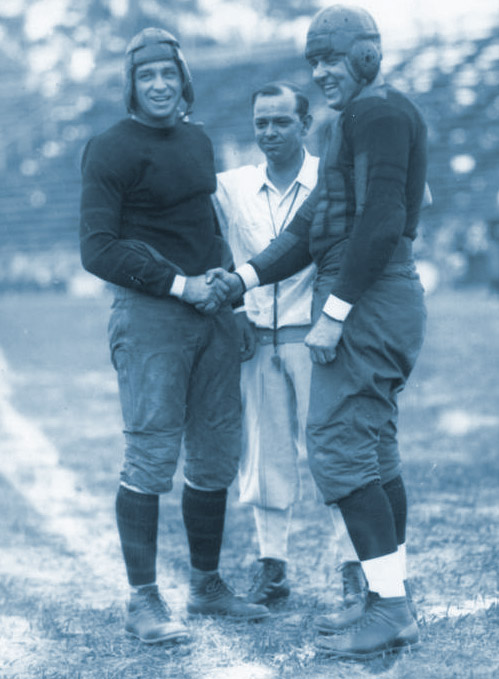 It's Super Bowl Week. I don't give a shit. My sports fan quotient has dropped like a rock over the last few years. I think it started when Gary Anderson missed the field goal against the Falcons in '98. Damn, was it that long ago? That was the kind of crushing disappointment that only the Vikes can dish up. We haven't had cable TV for awhile now and around here you just can't watch sports without cable. The Vikings are on broadcast, but football has become an interminable slog for me.
I have a real hard time getting into watching a game if I have no dog in the fight, I'm not a fan of either team. And local teams just haven't inspired much enthusiasm of late. Being a Minnesota sports fan these days is enough to get you reaching for the SSRI's. Damn the Gopher Men's Hockey team is the fifth best college hockey team in the state! Men's basketball at the U is redefining the word pathetic. The Gopher Women are doing ok, the hockey team is a dynasty, volleyball went to the final four and the basketball team has two of the most dynamic high scoring players they've seen.
The Gopher WBB team is the best sports entertainment bargain in town. I get two season tickets for $400 and get to watch sixteen competitive games at Williams Arena. I love the atmosphere at Williams Arena.
Going to a baseball game at Target Field is fun, but expensive.
But football? Watching steroid crazed behemoths stand around for three hours, interspersed with a hundred commercials, is perhaps the very essence of boredom. Oh, there is eleven minutes of actual action going on in that three hours. I guess if you're a sadist you might get some enjoyment out of the fact that you're watching young men doom themselves a downward spiral of dementia by repeatedly smashing their heads together it might be entertaining. And of course there are probably some who enjoy the grunting.  But I guess I just don't get it.
So while almost 200 million folks are watching the Super Bowl on Sunday, we will probably be at Costco avoiding the crowd.
The streak is broken. I didn't get my 300 words yesterday. Probably because I didn't do them in the morning as I have been. Break the routine and the day just gets away from you. I did take over 4,000 steps though. It's all about the numbers baby.
I've heard that 10,000 steps is the number one should shoot for. I summoned the ghost of algebra past and figured out that's about 4.5 miles. I think I heard that one should have realistic goals. Maybe I should shoot for 5,000.
Trying to write 300 words a day didn't seem like that much of a challenge. At first my biggest problem was keeping it under 900. But in an effort to be more concise I started watching the word count at the bottom of the WordPress editing window. And suddenly I found myself trying to pad my posts to get to 300. Things just weren't jumping out of my mind and onto the keyboard.
I think 300 words is a good goal, but I also think I need to worry more about just writing every day instead of the number. I keep thinking by writing every day I'll start producing some good material, which if I'm honest with myself, just isn't happening right now. Have I lost my sense of humor. Is it because I'm aging? George Burns managed to keep it going way past where I'm at now.
On another front, we're producing a special six page insert for the paper this week. In honor of Black History Month. I'm in charge of design and layout, so it's a lot of extra work for me. Not that I'm concerned. It shouldn't be a problem getting it out and I'd rather be busy than not while I'm at the office.
Monday and Tuesday mornings I usually have some butterflies in the gut when I head into work, even though I know that we've gotten to the point where we finish up well before the deadline on Tuesdays. But usually when I get in, they go away. Mostly because of the people I work with, nobody gets panicky and things seem to go pretty smoothly.
But now I have to get ready to head down to the city and start wrangling type.