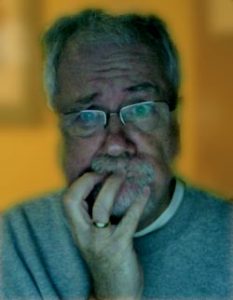 It dawns on me these recent posts on Crohn's might come off as whining. Poor me, I have a chronic condition and it's going to cost me a lot of money to treat it. If that's the impression I've given, I apologize.
I don't have anything to whine about really. My Crohn's is about as mild a case as you can get. I've never had surgery or even been hospitalized for it. Sure I've crapped in my pants a few times and have gone through some miserable periods, but all you  need to do is follow the Crohn's hashtag on Twitter and you will realize I'm lucky. You can die from this. Young people are hospitalized and having colostomies and finding themselves unable to work. Not eating for days because it causes too much pain. So really I don't have much to complain about. I should be thankful.
I have a couple of reasons to write about my Crohn's disease adventures. One is that I need something meaningful to write here, and although talking about one's shit is pretty personal, it gives me the opportunity to talk about things beyond what I had for dinner and what TV I'm watching. The other is that I hope I can help others with Crohn's by providing information and telling my story.
I won't be writing exclusively about Crohn's here. I'll probably still write about TV and what I had for dinner, review a book or movie, post some artwork and keep you posted about my battle with the bunnies who use my garden as a smogasbord.