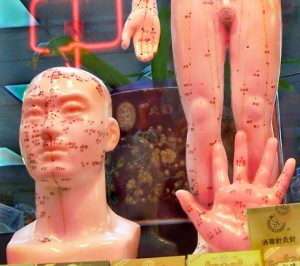 Hey. It's been awhile. The last post was on the health benefits of turmeric. I've been taking turmeric daily and have seen no improvement on the Crohn's front.
A word of warning: One can't really write about Crohn's without writing about poop. There might be a good dose of TMI here on occasion, so if you're offended or nauseated by scatalogical matters, read at your own risk.
I've been leaning more and more to just going the Humira route. I'm really miserable right now, constantly feeling crampy and having to run to the bathroom. One good thing is that the worst of it passes in the morning and I haven't had to crap at work. The way our office is laid out and the lack of ventilation would probably result in me being asked to leave. There are a lot of unpleasant things about having Crohn's, but the fact that you give off some incredibly nasty odors is among the worst.
I'm making one last effort to find an alternative treatment and avoid Humira and all the negatives associated with it. I'm taking a shot at acupuncture. I had my first appointment on Friday. It lasted two hours, starting out with a very thorough interview about my medical history. Then it was up on the table to have the needles inserted. It isn't painful. Once the needles are in there is a period of time where you just lie there and let them do their thing, which I guess consists of getting your chi all adjusted. I kind of tranced out so I have no idea how long it was. When the practitioner returned she applied a 'cold laser' to my scars in order to release the energy that might be blocked by them (or something like that), it all feels very hocus-pocus to me.
I like the practitioner a lot. She also made a couple of interesting recommendations. Don't drink coffee first thing in the morning. Eat something, preferably protein, first and also have a cup of warm lemon water. Then you can have your coffee. Also avoid peanut butter. Almond butter is much better. It should be, I stopped at the store on the way home to pick some up, it's about four times the price of peanut butter. Maybe this isn't a cheaper alternative to Humira.
I did come out of there feeling, well different. I definitely felt like my gut wasn't as angry as it usually is, no crampy sensations. This continued until the next day. I woke up Saturday morning and experienced the usual multiple trips to the bathroom, but the proceedings didn't seem as violent as before. And once the morning paroxysms were over, I felt really good all day.
But then something happened that made me start thinking about a completely different angle to this shit show. As we settled down for our evening boob tube session I set out to satisfy my craving for salty snacks with a bag of corn chips. As soon as I started eating them I started to feel crampy and I ended up spending the rest of the evening dancing with Doctor Crohn's.* I did some research and it seems that some people have an intolerance to corn products, much like gluten intolerance. I'm going to see what happens if I start avoiding corn and corn syrup. I know, good luck with that!
I'm signed up for six weeks of acupuncture treatment, but if I don't see some results in a couple of weeks, I might have to just bite the bullet and start up with Humira. I'm not sure how long I can last feeling the way I do, I must be losing weight and not getting proper nutrition.
I will keep you posted.
*I just made that euphemism up, I kind of like it.