Before I go much further into my thoughts about art I'll tell you a little about what I'm doing with my art practice these days and where I come from as an artist. Yesterday someone asked me what my art background was. I'm afraid I rattled on for way too long telling my circuitous career story. I won't bore you with that now, although I might bore you with it in a later post. I'll just say I was that kid who drew all the time, my parents encouraged it and kept me in art supplies because it kept me still and quiet. They didn't call it ADHD then. I majored in art in college and went on to work in just about every art related job from animation to zookeeper (I managed a group of designers). I retired from that management job in 2009 and have done some freelance design work since then. In 20017 I decided to start painting again, something I hadn't done since the 80s. I cleared out a corner of my basement and set up a tiny studio and started slinging paint.
Right my work has a split personality. One side of that split is my representational work. I've been doing landscapes, portraits and still lifes in what I think of as an impressionist style. I use acrylic paint, and lately I've been using Golden Open acrylics for this style. I like them because they dry more slowly than standard acrylic paint so they can be pushed around and blended for a longer period of time, which really helps creating soft edges and smooth transitions.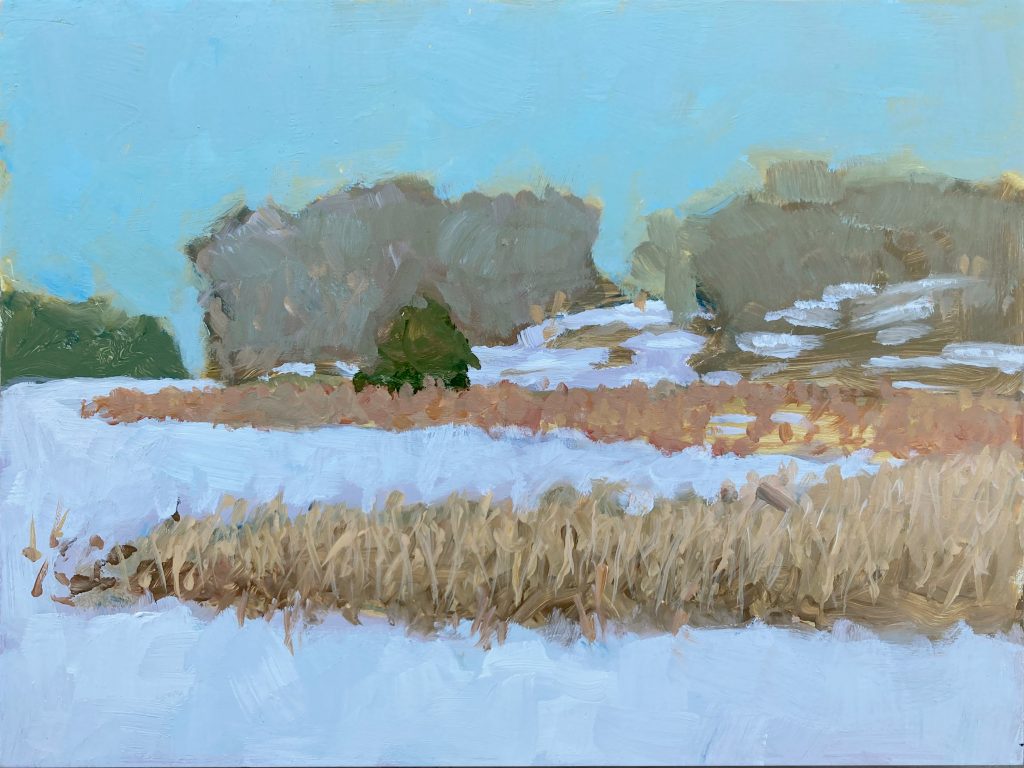 I don't consider these to be the primary focus of my work. I enjoy doing them, I like the challenge of representational art and I also believe that the discipline involved really helps develop my ability to see.
The other half of this split personality is my abstract work. I've been interested in abstract art since I was in college. Much of the work that I did in college and in the early 70s was abstract. Then as now, the process is improvisational, I start making marks, look at what I have and respond to it with more marks. My current process involves putting down a thick impasto layer using Golden Heavy Gel Medium mixed with color and sometimes a little pumice to create texture. I often press objects into the wet gel to create different textural effects. Then I start working in layers, sometimes using opaque paint and sometimes glazing. Lately I've been sanding the surface to bring up colors from previous layers. I repeat the process until I'm happy with what I see. Sometimes I repeat the process until I've ruined the painting. There's always a risk involved, I think a big part of creativity is not being afraid to try something, even though you know there's a possibility that it's going to be one step too far and you're never going to be able to make it as good as it was before you took the leap.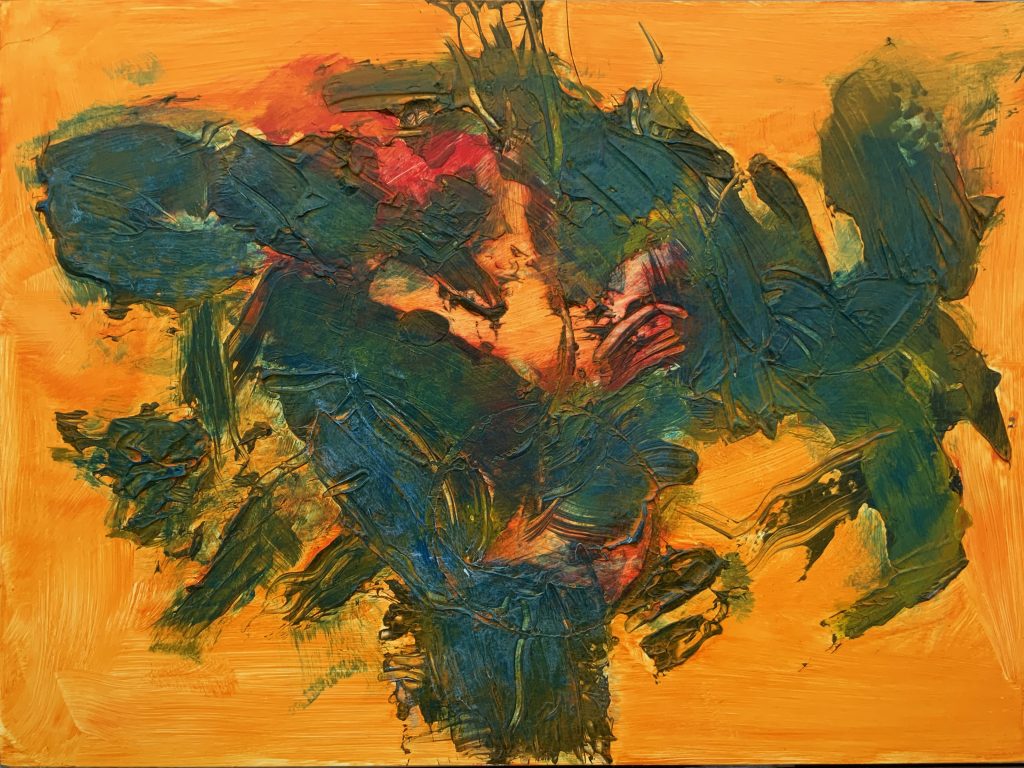 That's a little bit about what I'm doing right now, in the future I'll be talking about individual pieces, problems and solutions, and what's at the front of my mind in terms of my practice. More to come.