This post was originally going to be about WordCamp Minneapolis, a meeting of WordPress enthusiasts that took place over the weekend at the downtown St. Thomas campus. People come from all over the world to these events, to learn about WordPress and to rub elbows with other true believers. It's a great community and I love being a part of it.  I was going to start out with a brief history of how I got into WordPress, and I started thinking about how and when I got into blogging.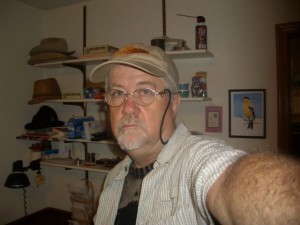 And that brought me back to Xanga.I ran across the concept of blogging and I've always kept journals and kind of fancied myself as a writer so I dug in to find a blogging platform. Not sure how I landed on Xanga, but I think when I did, my kids immediately abandoned it.
I know, Xanga. Old school, gone the way of MySpace, bastion of teenage angst, all of that. But it did get me started blogging, and I actually met some great folks there, people who I still stay in touch with through facebook, and people that still continue to bring me laughs on a daily basis.
So last night I started looking around for some info about Xanga to see if I could put a timeline on my blogging experience. I found out that Xanga is barely hanging on and seems to be trying to resurrect itself in a WordPress based format. I also discovered that you could export all your old content to WordPress! So now all of Horizontal Ambition is right here on this blog. Much of it isn't accessible yet, there's some problem with the permalinks that were generated by the import, but it appears that it's fixable.
I published my first blog post, December 27, 2003 and posted on Xanga until May of 2008. I stopped blogging for awhile and then in 2009, realizing that Xanga had really jumped the shark, I went looking for another platform and started a blog on WordPress.com, but really didn't follow through with it. I decided to self host and use WordPress as my platform and made my first post here in September of '09, at the time I retired from my soul-sucking corporate lackey job.
Since one of the many hats I wear is the graphic designer trilby, I wanted my blog to look like I wanted it to look and I wasn't satisfied with any theme that was out there. I had some experience with html and css and discovered that you can get under the hood in WordPress and bend it to your will fairly easily. So I got HA looking like I wanted it to and was pretty proud of myself. Note: In it's current state HA is presented in the twenty-fourteen default theme right out of the box, which I switched to recently in anticipation of yet another remake. 
Being proud of myself, when I heard people mention that the needed a website or wanted to redo their current site, I would step right up and say I can build you a site, I will do it in WordPress because that's the platform you should use and I'm a WordPress expert. Well two out of three ain't bad, right?
So to make a long story a little less long, I floundered. I looked for help. I combed the web, I dove into tutorials. And then I did one of the smartest things I've ever done. I got involved in the WP community. I started by showing up at a user group meeting at the Nerdery that's held the last Thursday of every month at 6:30. I was immediately impressed at the friendliness of the people the willingness to share information and the feeling of community. Then I joined the coworking group Coco and started attending WordPress Wednesdays, where WP developers meet to share info, help others and generally rub elbows every Wednesday. Last year I went to my first WordCamp in Chicago, I spoke at the last session of WordUp and volunteered at WC Minneapolis this year, which was just last weekend. At Minneapolis, I was the emcee in one of the rooms and soon was having visions of taking over The Price is Right from Drew Carey, but that's another fantasy.
OK, I've gone way beyond Twenty-First Century reading capacities here, so let me just wrap up by saying, if you're using WordPress or involved in web design or just curious, come on out, join the community, get involved. You won't find a more generous, helpful and friendly bunch of nerds anywhere.