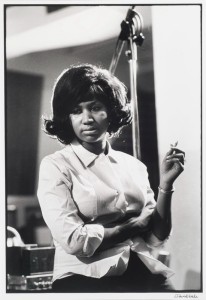 I'm a child of the sixties. Or more accurately, that's the decade of my adolescence. Curse or blessing, my generation grew up in interesting times. We went from Beaver Cleaver to Easy Rider and Sputnik to the Moon in a little more than a decade. The Times They Are a Changin'  was a fitting anthem for the era. And when Buffalo Springfield sang, "There's somethin' happenin' here, what it is ain't exactly clear," they were expressing what was on the minds of most Americans.
Popular music was riding the crest of that wave of change. We were already all shook up coming out of the fifties and were headed to the Electric Kool-Aid Acid Test. One of the best parts of this long strange trip was the mainstreaming of Black music. The radio stations in my little Western Minnesota town exposed my to the joy of soul music, and that shaped my musical taste for life.
I recently watched the documentary Muscle Shoals, the story of the Muscle Shoals Sound and the tiny Northwestern Alabama town on the Tennessee River where some of the best of that Black music was recorded. Percy Sledge, Wilson Pickett, Aretha, Joe Tex, Clarence Carter and the list goes on all recorded there. And I drove around Moorhead in our Chevy wagon with the windows down and fell in love with Soul. Black Music.