Category Archives: Uncategorized
Walking with hand weights:
Distance: 2.93 mi
Average speed: 3.18
Hill: 5x
Walking with hand weights:
Distance: 2.84 mi
Average speed: 3.08
Hill: 5x*
* New pb
2.7 miles – 48 minutes- 3.35 mph ave.
up and down the 36th ave hill on Boone 4 times, 2 pound weights in each hand.
"Be yourself; everyone else is already taken."Oscar Wilde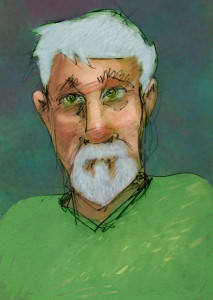 Recently, Becky and I were out for a walk around the neighborhood when we got into a conversation with one of the neighbors who was out in his yard. They have one of those Dutch Colonial houses that are reminiscent of a barn and were in the midst of putting on new red siding. Becky had given the color selection a minor eye-roll, but I thought it was a big improvement over the faded blue that came before. We stopped to introduce ourselves and I complimented him on the new look. I mentioned that someone had told me he was a musician and we talked about that a bit, it turns out he plays the vibraphone and teaches a McPhail, so he's got some serious cred. Continue reading I'm that guy. →
First, before I go into my Mother's day schtick, a quick story. We were grabbing a late lunch in the kitchen after shopping when a catbird landed on the oriole feeder that hangs from the eves just outside the door from the kitchen to the deck. I realized I could sit inside the door at an angle and be pretty inconspicuous to birds on the feeder. I ran downstairs, put a telephoto lens on the camera, returned and pulled a stool up to the most advantageous spot. All I had to do was wait, I was sure I'd get a great shot. I started lining up the shot and focusing in on the feeder when I realized that the neighbors 25 year old son was in the hottub and if he happened to look around as I was taking a photo of a visiting bird, it would appear to him that I was taking a photo of him, in the hottub. That would be just too weird. The bird photography will have to wait.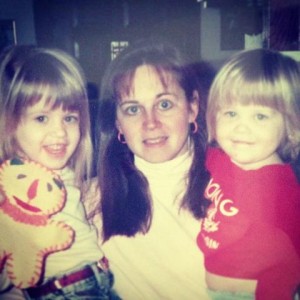 We had a nice Mother's day, did a bit of grocery shopping, came home and spent a couple of hours video chatting with our far flung daughters. I love talking with my girls, although when the three women of the family get going it's hard for me to get a word in. I'm so proud of them, they've turned out to be independent, talented and charming, and it's a blessing to me that they're both involved in the arts. Plus the men in their lives are also artists. We have our own little family salon. Becky being the "woman prominent in high society," required by definition. Continue reading Mother's Day →