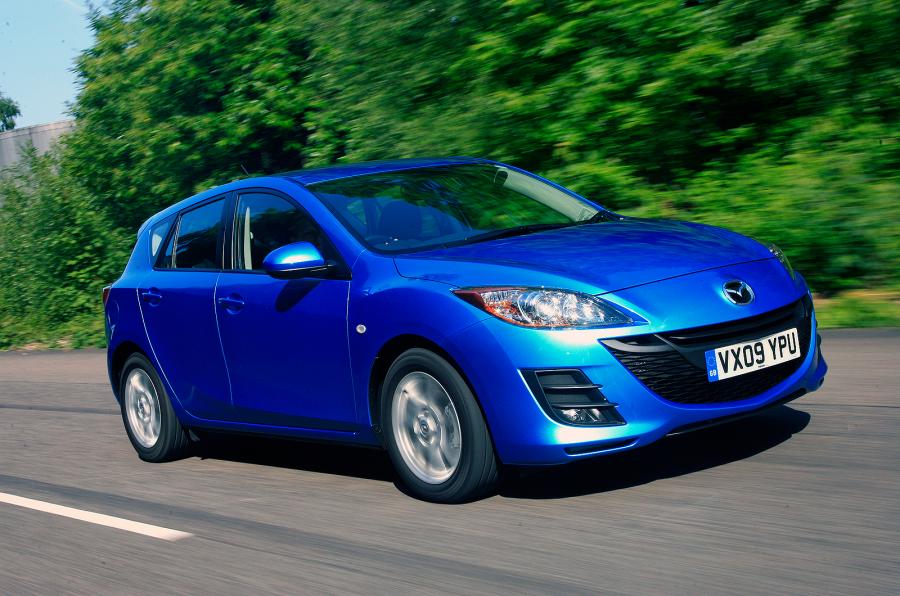 I made the claim that I would be banging out 300 words between my second and third cup of coffee in the morning. That didn't happen today, but here I am at the keyboard to keep my streak alive as twilight approaches.
The reason I didn't write this morning was that Beck took the day off so we could go look at a car. We've been a one car family for years, but now that I have a job in South Minneapolis we've been running into some "who gets the car" conflicts. So the morning was spent not buying a car.
We're not looking for just any car, we're looking for a car that meets B's specifications, a 2012-2013 Mazda3 hatchback that has Skyactiv Technology, heated seats, a moonroof, and is a cool color. Very specific. And hard to find. The reason for the tight date range is that Becky likes the body style of the previous version, which was last produced in 2013. We also want the Skyactiv thingy because the 3s equipped with that, whatever it is, get 10 more miles to the gallon than those without. We were operating under the impression that 2013 was the first year it was available. Today we learned that it is available on some 2012s.
Beck found one online Wednesday that almost fit the bill, color was silver, not a cool color. But it did have heated seat and a moonroof and we were beginning to think we weren't going to find that absolute perfect car. We go up this morning and headed to Morrie's Brookdale Mazda to check it out. Do you ever wonder why car dealerships cluster together? The stretch of Brooklyn Boulevard that Morrie's is on is almost all dealerships, you can't swing a dead cat without hitting a car salesman. Sorry salesperson.
Crap, the car we had in mind was already sold. We should have called ahead. All was not lost, because Roger, the 22 year old car salesperson was determined to not let us off the property without selling us a car. Which meant we got to ask him all kinds of questions and he even explained to us the virtues of leasing over buying. And leasing would be a good deal if you wanted to have a newer model car and always have a car payment. But that's not the way we roll. We get a car and drive it into the ground. But he pulled out all of his tricks and when I asked how much we would need to put down on a new car in order to have a $250 monthly payment, he figured he ad us. That's not the way to figure out if you can afford. But I was just curious and we were going to say no anyway. But that question got a manager out there and almost got us a second explanation of why leasing is the only way to buy a car.
Now I know I could make this more interesting (that's a low bar, I'd be surprised if anyone has even read this far) by ranting about or parodying the high pressure salespersons. But that wouldn't really be fair, because they were actually very polite and helpful while trying to, to use sales lingo,  overcome our objections. But when we said no, they didn't do the "won't take no for an answer" sales thing.
But I did tell them that Becky was a stubborn Norwegian, and most Minnesotans know what that means.